---
Wann immer ihr euch diese Frage stellt, findet ihr hier die Antwort:
Ich bin gerade in Herzliya, Israel.
Whenever you ask yourself this question, check out this page to find the answer:
I am currently in Herzliya, Israel.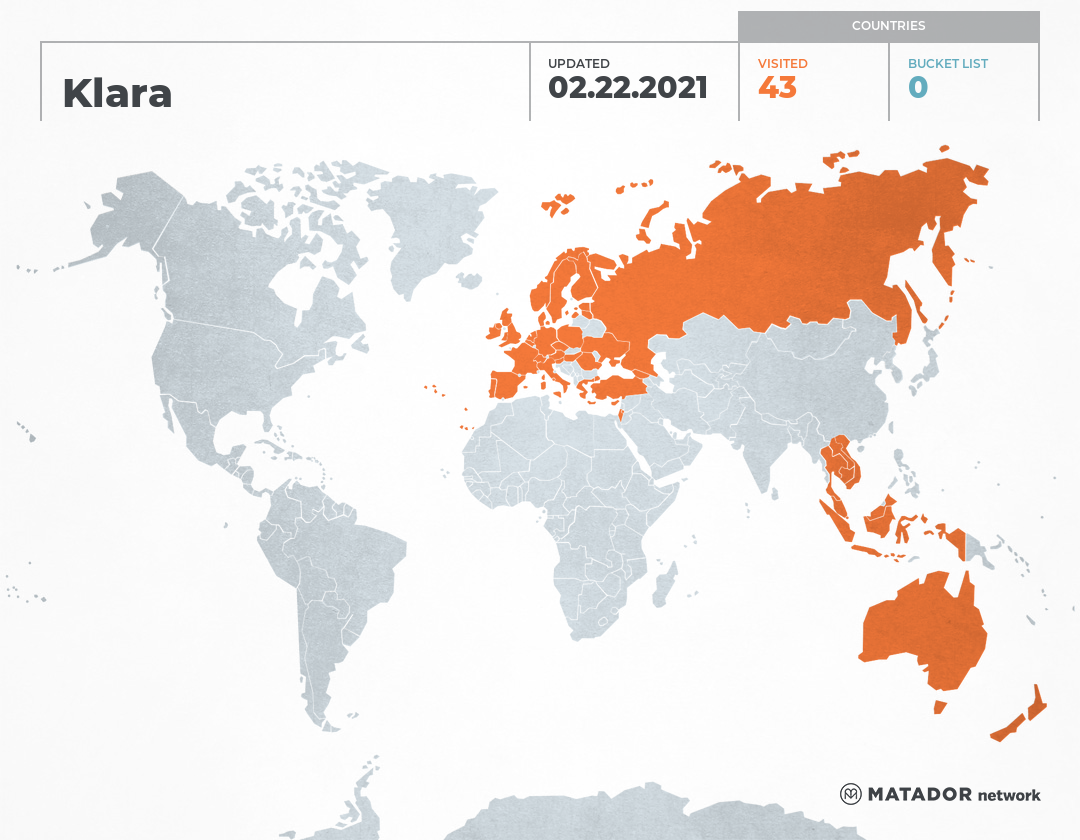 Klara has been to: Austria, Australia, Belgium, Switzerland, Cyprus, Czech Republic, Germany, Denmark, Estonia, Spain, Finland, France, United Kingdom, Hungary, Indonesia, Ireland, Israel, Italy, Cambodia, Laos, Latvia, Netherlands, Norway, New Zealand, Poland, Palestine, Portugal, Romania, Russia, Sweden, Singapore, Slovenia, Thailand, Turkey, Ukraine, Vatican, Vietnam.
Get your own travel map from Matador Network.